Saturday morning I got up before my 5:45 alarm to get out and get my run in.  The air again was pleasantly cool which made for a more tolerable running experience.  The 13 laps went by fine and as has been the case for the last few months it was just me and the crickets out there on the track.
Cindy was teaching classes Saturday morning which meant I was left to my own taskmaster vices.  I buzzed around the house, inside and out tending to various things on my mental to do list.  When Cindy got home we piled into the Tacoma with Sadie and Elsa to head to Home Depot.  One of the things I wanted to look at there was screen doors, the type used on our pool cage.  I was unsure if Home Depot would carry them or not.
Well I may have mentioned, the screen contractor that I terminated my relationship with quoted a price of $500 to replace the door on the east side of the cage that was bent and twisted from Irma.  Of course I thought this was high but I did not get a true appreciation for just how outrageous it was until Saturday. A brand new door was less than $80.  I knew I didn't have the time to install the door this past weekend so I didn't grab it right away but you can be assured I will be doing so shortly.  I likely may replace the other door as well so I have a new matching set.  Even with replacing two I'll still be miles ahead of the quote for a single door replacement.  I feel badly for people that don't do any legwork to confirm if a contractor is being straight up with you or just feeding you a mountain of bullshit to justify overpriced goods and services.
Late Saturday afternoon I decided to take my Mten over to the school, the perfect place to practice and experiment with the little, yet powerful wheel.  I had a lot of fun attempting and being successful with tricks/moves that I wouldn't even dare to try with my larger conventional EUC's.  I was glad I got to ride Saturday because we didn't have time on Sunday to get out.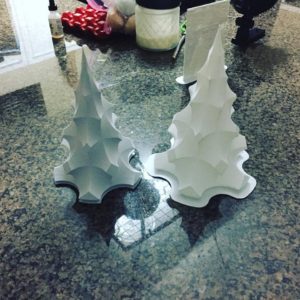 During the day I had the 3D printers working hard.  I printed another geometric Xmas tree, in a more festive green.  I also printed a bunch of gifts for Cindy's nephew Owen including Harry Potter glasses, a wand, Minecraft keychains, and a cool target for Nerf guns.
Saturday night Cindy and I watched King Arthur, our latest Netflix rental.  The movie put a hip, modern spin on a very old story.  I found it entertaining but not mind blowing.  It was a solid B rental for me.
So Sunday was going to be a very busy day.  We were going to the Miami area to attend Owen's birthday party.  Cindy had a mini-emergency when her Iphone 6 appeared to go DOA, only showing the red battery indicator and little else, despite being on the charger all night.  We tried a number of tricks found on the internet to revive it, including heating the back of the phone with a hair dryer, which worked briefly.  However we were unsuccessful.  Oddly when we returned from the east coast the phone magically started working again but it clearly has some sort of battery related issue.
I did my weekly bill paying session and then we quickly ran to the pool store and Dunkin Donuts before we had to get ready to leave.  We picked up Cindy's niece Taylor on the way whom we don't get to see that much of.  It was nice to have her along to keep us company.  Taylor is extremely intelligent and should have a very bright future in front of her.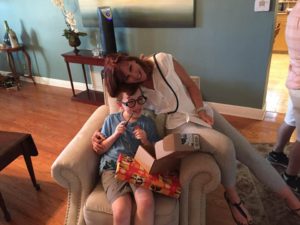 The drive across state took a little less than two hours and was uneventful.  The most challenging part of it was staying awake as I had a very poor night of sleep on Saturday.  When we approached Cindy's sister-in-law and brother's place we were astonished that the street in front of their house was barricaded off because a HUGE inflatable obstacle course that was in middle of the road.  Both Cindy and I wondered if they had to get a permit for that or if the rental company just does it first and begs for forgiveness later.
I really had no idea of what to expect of the party.  It turned out to be quite large with a couple dozen kids running around like crazy.  The obstacle course got used heavily.  I hadn't eaten lunch so I quickly started chowing down on chips and caramel corn, not my normal diet.  I soon felt gross for consuming so much fat, salt, and sugar in a short period of time.
I didn't know 90% of the people there but I still did an ok job being somewhat social.  I was talking to one guy who seemed very nice but I had to do my best to conceal my inner cringe and disapproval of how much he loved duck and quail hunting.  He said his son loves it too.
I understand that people are a product of their environment.  If you were brought up in a family where hunting is just another activity I understand why the act of killing an animal may seem insignificant to you.  However the same applies to someone like me who never hunted, and never even fired a real gun.  To me, the act of willingly ending the life of an animal in a first person manner is pretty horrible.  However, the reasonable adult in me realizes that the right/wrong gauge for everyone is personalized and I do my best to let "to each its own" be the motto I generally try to live by.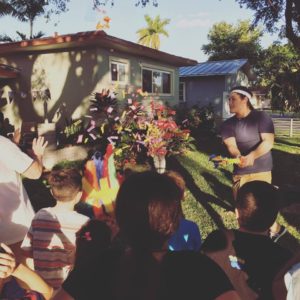 I had a good time at the party watching all the young energy running rampant among us.  Owen seemed to really like the 3D stuff we made for him as he is currently a huge Harry Potter fan.  We left shortly after the pinata smashing festivities concluded with Owen's half brother Ryan exploding the pinata with one hard swing.
On the ride back to the west coast we picked up another passenger, Cindy's other niece Stephanie.  The girls kept the roughly 100 mile ride home entertaining.  We rolled back into the driveway about 6:30 or so.
My poor night of sleep combined with going to one side of the state to the other and back again in a little more than six hours was going to make watching the Eagles game challenging.  I actually fell asleep on the couch from early in the second quarter until about 11 minutes left in the third quarter.
If you read the scores today you see the 24-10 loss posted by the Birds.  It was a disappointing effort for sure but really from what I saw, there were a few key things that could have easily changed that outcome.  The Eagles were called on a TON of penalties, many of which came at the worst time, allowing the Seahawks to extend drives, drives that eventually lead to scores, instead of punting the ball away. Carson made some great plays but also some bad ones.  He continued his rather worrisome trait of randomly overthrowing wide open receivers and committed a soul crushing fumble at the 10 inch line, robbing the Eagles of another scoring opportunity.   The coaching staff seemed asleep at the wheel as well at times, failing to throw a red flag on an attempted lateral that clearly was a forward pass, once again allowing the Seahawks to drive down the field and score.  It seemed to be an equal opportunity case of sloppiness.
To the Seahawks credit, Russell Wilson had an outstanding game.  The Eagles got pressure on the pocket consistently most of the night but his elusiveness made it very difficult to pin him down.  Seattle also seemed very adept at running pick plays that had the Eagles d-backs running into each other all night long. In the big picture it might be a good thing for the Birds to have an ugly game at this point in the season.  The hope is it will wake them up a bit and bring the type of focus that is needed to really do something big this year.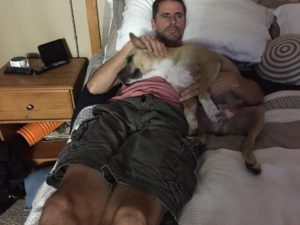 Elsa is still cute, in case you were wondering.