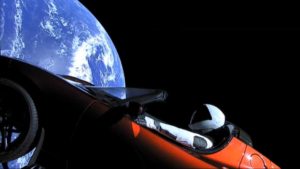 I have neglected to mention how fascinating and exciting it was to see the recent Falcon Heavy launch which resulted in a Tesla Roadster orbiting the planet with a 24/7 live view.  The mission was not perfect as only two of the three rockets used safely landed back on Earth.  The center core rocket had an issue that caused it to hit the ocean at high speed.  Regardless it is yet another feather in the cap of Tesla and Elon Musk, one of the great innovators of our time, who just happens to come from one of those shithole countries.
So the Olympics are back, this time the winter variety.  Generally speaking I am a fan of everything and anything to do with the Olympics.  Since they moved the winter and summer games to alternating two year cycles it has been great.  It seems like the Rio summer games just ended and here we are.  Of course when you get this old time accelerates so quickly that a two year span feels like next to nothing.  Bring on the curling!
So the Prius headlights have been frustrating.  In the last year I have had to replace both bulbs twice and now BOTH headlights are dead again.  I'm not quite sure what is causing the early failure but I have taken a different approach this time, ordering two LED replacement bulbs for the car which are very expensive but hopefully will fix my problem permanently.  If you have seen my videos regarding replacing the bulbs in the past you know it can be a frustrating task.  Because of the way the LEDs are designed it actually SHOULD be an easier job this time around.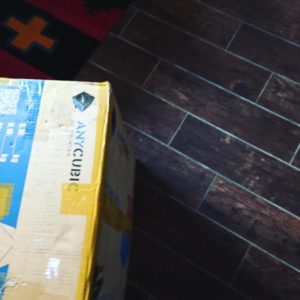 I received my new 3D printer, another spiff from GearBest, I look forward to setting it up and playing with it this weekend!
And now with the plugs!
Ender 2 on GearBest EU Plug – https://goo.gl/v5bNRG $159 USE COUPON – "Enderen"
Ender 2 on GearBest US Plug – https://goo.gl/v5bNRG $159 USE COUPON – "ENDERC"
CR-10 on GearBest – https://goo.gl/6M9DHi use coupon – GBCRUS
CR-10S5 on GearBest – https://goo.gl/3295a6
CR-10S on GearBest – https://goo.gl/rFztnC
GearBest US Warehouse specials! – https://goo.gl/nvL8uF
Get free cash back for stuff you are buying anyway – https://www.ebates.com/r/DUF391?eeid=28187
Esun Cleaning Filament – http://amzn.to/2zP3qwW
Creality Cr-10 3D printer – http://amzn.to/2w7yqIF
Dagoma Neva 3D printer – http://amzn.to/2hYNjoV
FlashForge Finder 3D printer – http://amzn.to/2sCllp7
Hatchbox white PLA filament – http://amzn.to/2rrIfMt
ESun white PLA filament – http://amzn.to/2sBRv42
The gimbal I use – http://amzn.to/2lJbZCa
My GoPro camera – http://amzn.to/2kkBUmJ
GoPro foam windscreen – http://amzn.to/2maDI2B
Selfie stick – http://amzn.to/2mJTJLL
Segway MiniPro – http://amzn.to/2lddTNt
Segway S1 – http://amzn.to/2A8CkQQ
DJI Mavic Pro – http://amzn.to/2kpV4Tk
My EUC protective gear
Killer 187 Wrist Guards – http://amzn.to/2p8y9m9
Triple Eight Helmet – http://amzn.to/2p8uuoH
STX Elbow Pads – http://amzn.to/2oNMrYJ
Killer 187 Knee pads – http://amzn.to/2oYtAHw
Looking for Gotway, Inmotion or KingSong electric unicycles?
Go here for free shipping! – http://ewheels.com/eucarmy
Check out all my sites!
http://eucarmy.com
http://duf.net
http://dufisthenics.com
EUC Army YouTube – https://youtube.com/eucarmy
Duf 3D YouTube – https://www.youtube.com/channel/UCBnqqxnkBqc5ISDQRr0YkiA
Social media
Instagram – @duf67
Twitter – @duf67
Cindy's site – http://fitfarmchick.com
Cindy's YouTube channel – http://youtube.com/fitfarmchick