On the way home last night I picked up my new pool vacuum cleaner from Pinch-a-Penny.  I didn't set it up yet as I want to do a proper unboxing/review video for it.  You will find that once you have a YouTube creator mindset, every thing you do gets analyzed for it's viability as content.  I'm not saying that is a good thing, but it is definitely a thing.
Speaking of content I also shot a video outlining my latest issue with my CR-10 that I am fixing with money instead of the time and frustration to troubleshoot it in depth.  I have been having symptoms of a partial clog in my hot end where a print will start normally but will fail after a short time period.  In the past I went through almost a month of f'ing with the printer until I finally fixed it by replacing the entire hot end assembly.
When I did it back then it was still annoying because I had to splice/solder the new part into place which I honestly didn't do a very good job with.  They now have plug and play complete hot end assemblies where you just unbolt the old one and bolt in the new one, no soldering required.  I ordered two.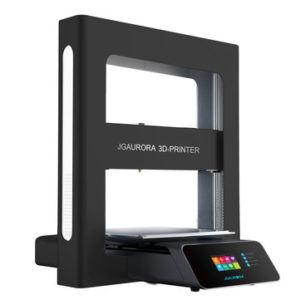 The CR-10 and the AnyCubic I3 are my only printers that are big enough to print the large side pieces for the EUC stands.  Having the CR-10 out of commission really limits my ability to make the stands so I wanted to make sure the problem was fixed, the first time.  I also pulled the trigger on ANOTHER 3D printer, no, not a Prusa I3 MK3, a Jguarora A5.
This printer has a print area that is the same size as the CR-10 on the X and Y planes and only a little shorter on the Z axis.  I like it's sturdy frame and compact design where the control box is integrated into the main body instead of being it's own stand alone box that consumes space.  I know a few people that have these and they have been very happy with them. It seems like a printer that is very similar to the AnyCubic I3 Mega which I love with a bigger build area. As part of this plan I will be moving my Dagoma Neva to my office at work where it can print projects and be a good conversation starter.