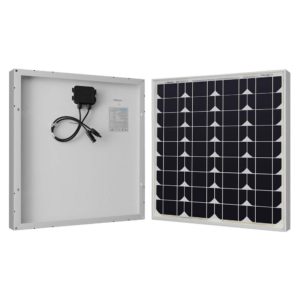 The solar system out in the coop has really been kicking ass on a typical sunny Florida day.  It has the battery totally recharged with room to spare by the afternoon.  Last night I decided to grab one more small 50 watt panel that I am going to try to mount on the coop roof itself.  I figured it will give me a little extra solar real estate for those days where the sun is not at full power.  The other reason I decided to grab the small panel is I already had a spare MC4 extension cable and Anderson adapter from the initial project, I may as well utilize them.  I will plug the small panel into the PWM side of the Yeti 1000.  I have the two 160W panels going into the higher output MPPT side.
The only part of the project where I wish I made a different choice is the size of the Yeti.  I think the 1400WH unit would have made a better choice to run ALL of the coop during off peak hours.  With the 1000WH battery I have to split off a couple things like the fans to AC power, otherwise I would be cutting it too tight each night.  I can feel that alternative energy projects may be one of my next hobbies.  I already have been looking at mini-wind turbines, building solar battery packs and a few other topics that may blossom into other uses of green energy around the property.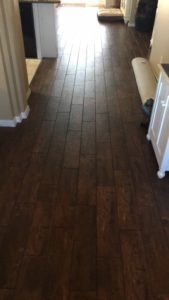 If you were wondering how the ceramic wood tile floor looks with black grout, here you go.
If you have not seen the Punisher series on Netflix, you should.