So after 3 days the AC system in our network operations room has been fixed.  The room was horribly warm during this time with temps in the 85-90 degree range.  In order to keep our servers from overheating we rented portable AC units and pointed them directly at the server racks.  Even though the room temps were way above what they should be, the server internal temps stayed safely in the normal range thanks to the auxiliary AC units.
You may recall part of my shitty Monday post was the fact that a red triangle warning light popped up on the Prius which typically indicates some sort of serious problem with the vehicle.  After I reset the ECU with my code reader I have been driving the car every day to see if the problem reappears, it hasn't.  I do still plan to do some long overdue maintenance on the car this weekend including changing the transaxle fluid, inverter coolant and replacing a dead headlight, again.  If another headlight goes out I am going to put LED bulbs in there instead.
My buddy Joe from Maine messaged me last night about something that popped up on his Facebook feed.  It was a post from the official Acadia National Park account reminding people that "*eRiders, please take note: Segways, Hoverboards, and eBikes are considered motorized vehicles and their use is prohibited on Acadia's carriage roads. Fines begin at $130 per person"  Joe joked that I was lucky I did not have my second run in with park rangers since we rode our EUC's briefly in the park.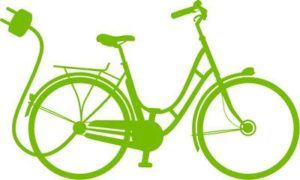 When I read some of the comments regarding the post, I found myself getting annoyed.  Riding an e-bike or an EUC has no more impact on the park than a regular bicycle.  The same rules apply to anyone in the park, if you ride in a reckless manner that endangers others, no matter what you are on, you deserve to be reprimanded.  However the fact that you are on an e-bike, Segway, or other electric powered vehicle does not predispose you to dangerous riding behavior, which is the point some commenters were trying to make. It's just another reason for my disdain for the way national parks are run to further grow in size.
I spent a good portion of last night fighting with my CR-10 printer, trying to install and use a mirror tile as my print surface.  Even though I love the capability of the my new 3D printer, functionality wise, my FlashForge Finder is much more user friendly beyond a doubt.  Most of my attempts at printing on the CR-10 resulted in filament spaghetti all over the print bed.