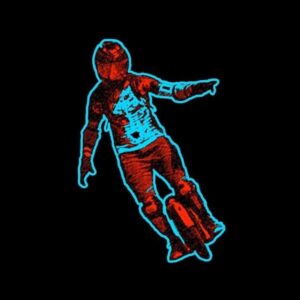 Last year was the first year of the LA EUC Games, an event organized by some of my online EUC buddies where a number of riders got together to hang out, ride, and compete in various events.  By all accounts it was a lot of fun.  A couple weeks ago the main organizer of the event, Rama, asked me if I would be interested in attending this years event which has now been stretched from one day into two.  When he told me the event was towards the end of October my knee jerk reaction was to dismiss it since in the past that was the crunch time leading into property tax season at my job.
However the more I thought about it the more I thought it would be really cool to attend the event so I checked with my boss yesterday.  Since we redid the back end of our tax system a couple years ago the amount of work we need to do in preparation for tax season has been cut dramatically.  We used to have to print, pack, and mail over a quarter of a million tax bills every year.  Our on premise cashiering platform also was less than robust and could be problematic under the heavy loads of tax season.  Both of those former hurdles have now been eliminated.
I was given the all clear to take the time off if I wanted so the ball has been set in motion.  I did a little price checking of flights which seemed reasonable.  Of course I can't attend EUC games without an EUC, the problem is you can't fly with one.  Luckily my buddy Marty has over a dozen EUCS and said he would be fine with me borrowing one of his fleet to ride.  A lot of stuff can happen between now and October but as of now I am excited about the prospect of joining in with a huge group of like minded EUC enthusiasts.