I have been trying to stay ahead of the curve for the last few days.  Weed whacking on Wednesday, grocery shopping on Thursday evening and then Friday before I downed pizza I did the weeding circuit around the house.  The reason was I knew I had a bunch of things I wanted to accomplish this weekend, nothing huge in scope but high in quantity.
Friday night I did my first live stream in nearly a month and a half.  I was joined for a good part of it by my buddy Marty on the west coast.  During the broadcast I downed a Guinness.  I hate dark bitter beer.  I drank it because it's funny watching someone drink something they don't like the taste of.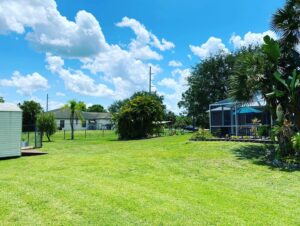 On Saturday since the weeding was already done I was able to do my coffee run early and get started mowing in the AM, a rarity in my normal routine.  Since we have had some consistent rain this was the first time in many months that the yard looked more even and visually appealing when I was done.
I also washed both of the vehicles.  I have not pulled a washing double header in quite awhile.  If I am being accurate I took the truck to the local car wash.  I did this because I wanted to clean out the back of the truck of the thick layer of Elsa hair.  I pulled the seat cover and two dog beds from the back of the truck and washed them as well.  The end result of the work was a much cleaner looking rear seating area along with a fresher smell instead of dog.
When I got home I started doing some cleaning inside.  It's funny how much if have softened on what used to be a rigid cleaning schedule.  I used to do certain things every week or two weeks without fail.  My reality  now is I clean when I notice things are dirty.  Many of the rigid boundaries I used to have are now much fuzzier and fluid, which I guess is a good thing when it comes to longer term sanity.
Saturday night I decided to try a new bar which is actually a very familiar place to me, South Street.  During my years with the running club I used to frequent the bar all the time as a lot of running club friends hung there.  I figured it would be a good time as ever to see how things have changed.  When I stepped in the door, despite it being after 7:30 I was surprised at the number of people there.  It was the busiest bar experience I have had so far.  I could hardly believe it when I scanned the one side of the bar and saw Todd and Christy there.  Todd and I were on the running club board of directors together.  Christy and Ali had been good friends for a long time as well.  I had not seen either of them for I bet 5 years.  The luck of running into them did not go unappreciated.
I sat next to them and had a great time catching up while I downed a couple Miller Lites.  It made me appreciate and miss the times where I was more socially active.  They seemed equally surprised and happy to see me.  They now live very close by and frequent South Street often so there is a good chance I will run into them again.  It really put a gold star on my evening.  I enjoyed the fish sandwich I ordered as well.
The experience made me commit to adding South Street into my normal bar rotation which so far has included, Carrabbas, Brooks, Bonehook Brewery, and now South Street.  There are a couple others I want to try out as well.  It's funny how something that seemed so foreign and weird to me as going to a bar yourself has now become something I sort of look forward to every week.
My Sunday has felt like I spent a lot of time spinning my wheels however I still did complete the additional cleaning tasks I mentally assigned myself and  now plan to head out for the long DD ride on my new V10F to see how it performs.  Tomorrow my remaining stitches come out and I can not wait.