So after at least 5 years, I finally ordered a replacement PC for my office.  We had been tied to Windows 7 with our old cashiering platform.  Now that we have migrated away from it there was no reason to not update to a current Windows 10 set up.  The last time I upgraded my PC years ago I simply moved the data and programs across intact.  With going to Windows 10 that is no longer an option so I am doing some major virtual housecleaning.  There are at least 10 years of stuff on my old system that I need reevaluate to see if it is still needed or not.  Thus far I have found a ton of it is obsolete.  Once I migrate to Windows 10 I will keep a safety net by keeping my Windows 7 workstation up and on the wire in case there is something I missed.  Starting fresh with a new PC is something I used to experience every couple years.  Now like most things since getting older, that cycle has slowed down.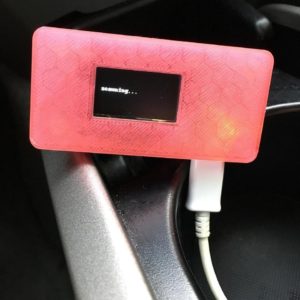 Last night I wanted to complete the construction of my Raspberry Pi gas station skimmer detector.  When I was trying to finish it on Sunday I noticed one of the solder points had broken loose.  Last night as I was futzing around I broke another one loose so I had to fix it as well.  Finally I got everything buttoned up.  I did the final changes in the OS so that it loads the skimmer detector code automatically when the device boots up.   The Pi can operate headless with just a power connection for skimmer scanning but I can still attach a keyboard, mouse, and monitor to it if I want to have a micro pc on demand.
So two years ago I recall the incredible shock and disappointment as the majority of the nation did when the most under qualified, divisive, smallest vocabulary possessing candidate in American history was elected president.  Since that day the number of outrageous, illogical, and downright stupid things coming out of the White House has become one big blur.  As a populace we have become numb to Trumpism because it bombards us each and every day.
Well today (if you were smart you early voted) is the day we all need to wake up from the haze and send a clear message that we are not a nation of isolantionist, racist imbeciles, that there are consequences for bad behavior, and that two years of utter madness and chaos is where the line is drawn.  There are far more non-fanatical Trump voters, if enough get off their ass and vote victory would be assured.  Hopefully tomorrow is a day with a bright light in the distance and a new direction.  I need a reason to feel some sort of restored faith in humanity and common decency.  Please vote.