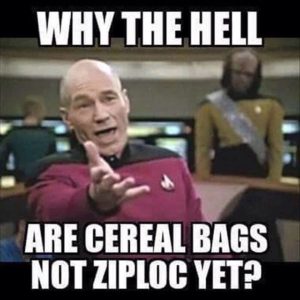 It is one of those days where I am fighting the urge to throw a bunch of  memes here that sometimes express thoughts and feelings in a far quicker and funnier way than a paragraph of words can.
Yesterday Cindy continued the work in the new chicken area, laying a bunch of sod along the fence line where the ground was low.  Of course new sod needs consistent water so we have been dragging a hose out there to try to do the work.  I am considering relocating the one sprinkler we have near one front corner of the fence to the middle of the new fenced area to make that job more automatic.  The idea of doing more excavation work at the moment doesn't sound appealing as I am still trying to heal up form the fence work.
One of the weirdest injuries I incurred during the work was to the big toe on my left foot.  Being in my rubber boots all day on Saturday somehow managed to push the toenail back and up, leaving the toe in a very tender state.  The area around the nail is all red and I am assuming the nail is going to fall off eventually.  I have to be very careful putting on socks and any sort of footwear that compresses the toes in any manner are off limits.  My dreams of being a foot model are over.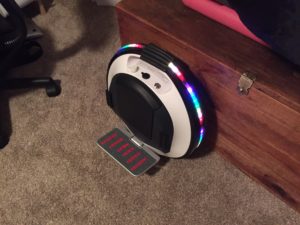 I officially listed one of my electric unicycles for sale the other day, the MCM4.  This is the wheel I originally bought for Cindy for Christmas but it turned out she liked the style of wheel that Katie has better. The wheel is practically new and I went ahead and put larger pedals on it several weeks ago.  It's a much smaller wheel than the Msuper and has the coolest LED light configuration of any of my wheels.
The reason it is for sale is I am interested in a new 84V model of a Gotway wheel and although I could outright just buy it but I am forcing myself to get rid of a wheel before getting another.  You know sort of like Trump's brilliant executive order that if you add a regulation you need to get rid of two.  I like to follow his lead wherever possible.
I listed the wheel on the electric unicycle forum and our local FB yard sale group but have not gotten any bites yet.  It is a unique item that is not going to have mass appeal so I am prepared to be patient.