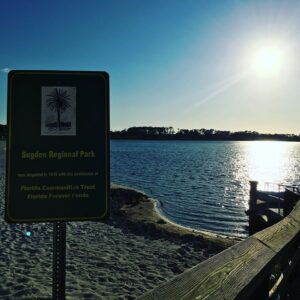 Friday after work I had another run around Sugden Park.  The temps were again in the mid-60s but the bright sunshine made for a better experience.  I knocked 30 seconds off my per mile pace compared to the week prior, don't ask me how.
Saturday I had several tasks, the most time consuming being weed whacking and mowing the property.  While I did that Cindy repainted the front door a cool greenish blue which freshened up the front of the house.  I was hauling ass to get done because we had to leave around 5PM to go to the spring training game.  Despite my efforts I walked inside at 4:30 where I quickly cleaned up so we could go.
I knew it would be on the cool side for the game but I thought the jeans and hoodie I was wearing would keep me warm enough, I was wrong.  As soon as the sun went down and the breeze kicked up it felt annoyingly cold.  I plunked down good money for good seats on the first base line, 10th row up.
I'm not sure why I thought this, but I assumed the Twins/Pirates game would not be heavily attended.  I was wrong, again.  Our section was totally packed and even though these were supposedly premium seats, I felt extremely cramped as we tried to eat our food as the game was starting.  Cindy felt the same.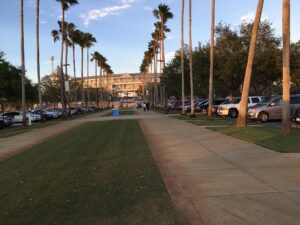 It didn't take very long for us to head up on the concourse and walk around.  There are some cool bar seats up top and even grassy hills where you can just throw down a blanket and watch the game from the outfield.  I could care less about the outcome of the game so I would have been totally ok in retrospect in some of the less expensive seating options.  What neither of us were ok with was how cold we both felt.  It just sucked most of the enjoyment out of trying to actually watch the game.  We had most of our fun eating roasted nuts.
Cindy had a funny experience with some woman at one of the food stands.  Cindy asked for some desert that included a honey bun with ice cream served in a souvenir Twins helmet.  The woman walked back with the desert.  We both looked at it oddly as it seemed to be all ice cream.  Cindy asked and the woman just gave her ice cream, perhaps she didn't hear Cindy correctly.  So then oddly the woman in a sort of frustrated way asked Cindy if she wanted anything at all.  Cindy said yes, the honey bun with ice cream deal that she asked for originally.
So the woman takes the ice cream filled hat and disappears around the back wall.  She come back out and plops some more ice cream on top and hands it to Cindy.  This was a PREMIUM desert that cost over $13, more than double what ice cream alone cost.  For that money we got a little ball of cold dough in the middle.  It was not money well spent, oh well. We bailed after the 7th inning and felt no guilt for doing so.  We were both frozen and looked forward to a warm shower more than seeing the final outcome of the game.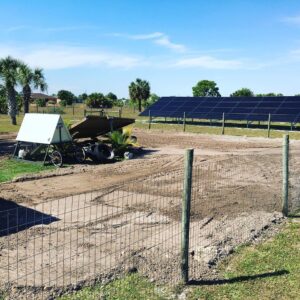 On Sunday we had Miguel, the son of the guy that does yard work for my neighbor stop by with his Bobcat.  He agreed to spread the fill in the yard for $200 which is less than I would have paid just to rent one myself.  He also is able to obtain and lay down bahia sod for me for a reasonable number as well so I arranged for that to happen later this week.  He did a great job with spreading the fill, much better than I would have since I would have no skill in doing so.  The entire back of the chicken area is a good half foot higher.  When combined with the sod we are hoping the days of the chickens swimming in water are behind us.
Later in the day I got out on my One Wheel in the back yard with the new Skydio drone in the air.  I was testing just how good the autonomous flight and tracking really is.  It was impressive as hell as you can see from the video.  Now I just need to figure out places I can fly and ride without getting fined by the park ranger service.
Late Sunday afternoon I did some work modifying the bar park to be able to support a sun shade so DJ can play out there without the sun abusing his baby skin.  The design needs a little fine tuning but I think it will work.
I am off till Friday for my Sister's visit, should be 72 hours of fun!