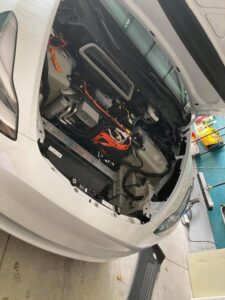 As I hoped, the Tesla mobile service visit yesterday went smoothly.  The tech showed up during the first half of the appointment window and was able to get the Homelink hardware installed and the door jamb wiring issue handled in under an hour.  I'm hoping that is the first and last visit I will have from Tesla service for the foreseeable future.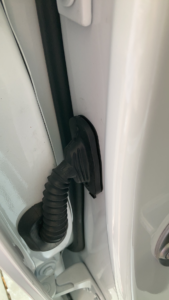 Last night I dove back into some VR, this time trying to get through Star Wars Galaxy's Edge.  I constantly find myself scrambling for weapons and health in the the game.  I don't think it's because the game is horribly difficult, I assume I am just not that good at it.  I also hung in VR Chat for a short period of time, just bearing witness to the insanity that explodes around you.
I decided to give myself another extended 3 day weekend.  It's nice to be able to do so by just burning up a vacation day as opposed to taking a day off to get reamed and cleaned like last week at this time.  I do have a sizeable list already crafted for myself.  Most of the items require some more than minimal effort like starting to replace more of the rusted pool cage bolts and repairing the area around the window of the small shed that leaks water like mad.  However with three days I should be able to get it handled hopefully.
Cindy is going to a plant show with Katie on Saturday meaning I will be grinding away in solo mode, which is normally my most productive state.