So yesterday after lunch I sent a text message to the auto transport company verifying that we were still good to go for pick up.  Well it was a good thing I checked.  The woman from the company called me and said now the driver that was supposed to do my pick up was out sick and went to the doctor.  She vaulted past the TMI line to let me know that the ailment was diarrhea.  Ok then.  She said the car should definitely be picked up today by either diarrhea boy or another driver.  So far I have been patient and calm with the repeated instances of over promising/underdelivering by this company.  However if they again fail to deliver today it's strike three and they will get the full court press from me.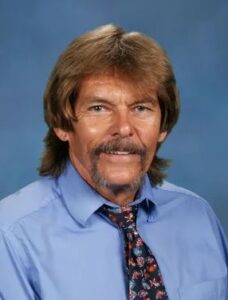 I heard some very sad news yesterday. Mark McGarity who I knew from my affiliation with the running club for around a decade passed away yesterday from cancer.  Mark was a teacher and cross country coach at a local high school for decades.  He was the type of person that you had no choice but to like.  He had a smile for everyone and really cared about anything and anyone he was involved with.  There were three events per year that he and I worked together closely on and it was that involvement that endeared the man to me.
The most memorable races were the cross country events where I got to see Mark wearing his coach hat.  He was so upbeat and supportive of his kids.  You could tell the kids appreciated Mark immensely, it was touching to see first hand.  I also know Mark's wife, a very sweet woman.  The loss for her has to be crushing.  Mark was not an old man, I believe he was 69 when he passed.
Since I left the running club I had only seen Mark a handful times, the most recent within the last year or two.  I heard about his illness at that time but I got the sense he was doing well.  He still had a smile, firm handshake and a slap on the arm for me, just like he always did.  My grandfather used to always do the same thing, perhaps part of the reason I found Mark so endearing as well.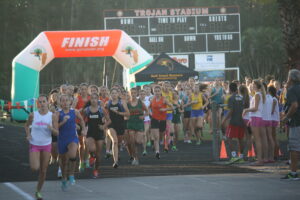 It was a painful reminder of how we are all running around on borrowed time.  Hopefully more of us can be like Mark and use that time cultivating warm feelings, smiles, and good energy.  Rest in peace buddy.